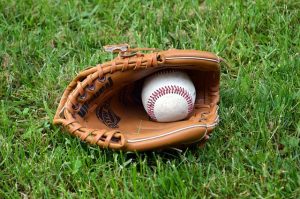 Participation in sports offers students a tremendous amount of social, emotional, and physical benefits.  But one of the worst things that can happen while being involved in sports is sitting on the sidelines with an injury.
As parents and coaches, here are a few simple ways to reduce preventable sports injuries.
Prepare Your Student Athlete Before They Play
In the case of an emergency, parents should provide coaches with information such as emergency contacts and important medical information.  And before your student athlete hits the field, you should make sure they receive a pre-participation physical performed by a physician.
A comprehensive sports physical includes:
A review of medical history
Full physical examination
Examination of joint flexibility, posture, and overall strength
Administer or update any necessary vaccinations
Get the Right Gear
Some sports require specific equipment that is used to prevent and reduce the severity of injuries.  Be sure to find appropriate and form-fitting sports gear to prevent and reduce the severity of injuries.  Some common sports gear to consider include:
Helmets
Gloves
Shins guards
Mouth guards
Ankle braces
Shoes with rubber cleats
Sunscreen
Warm Up and Cool Down for Practices and Games
Some injuries are brought on because athletes are not properly conditioned for the activity.  Make sure to warm up with a light jog for about 15 minutes, and stretch major muscle groups before and after games to release muscle tension and prevent injuries.
Stay Hydrated
Be sure to drink enough fluids throughout the day and stay hydrated before, during, and after play.
If you're a parent, be sure to pack extra bottles of water for practices or games.  If you're a coach, establish a mandatory water break throughout practice and games – don't wait for your athletes to say they're thirsty and need a break.
Know the Common Injuries
Accidents are inevitable, but many times, sports injuries can be prevented.  Some sports injuries don't show a physical wound to determine if an athlete has been hurt.  It's important to be able to easily recognize common sports injuries and signs of injury such as:
Dehydration
Concussions
Severe Bruising
Muscle Fatigue
Ankle Sprains
Hamstring Strain
Shin Splints
ACL Tear
Tennis Elbow
The most important part of playing any sport is to play by the rules, avoid aggressive behavior, and have fun!
http://afterhoursmedical.com/wp-content/uploads/2011/08/logo_membership.png
64
361
rachot
http://afterhoursmedical.com/wp-content/uploads/2015/01/medallus-logo.png
rachot
2017-04-13 15:00:59
2017-04-13 20:42:43
Tips To Avoid Sports Injury