Walk-In Urgent Care in Layton, UT – No Appointment Necessary
Medallus/After Hours Urgent Care – Layton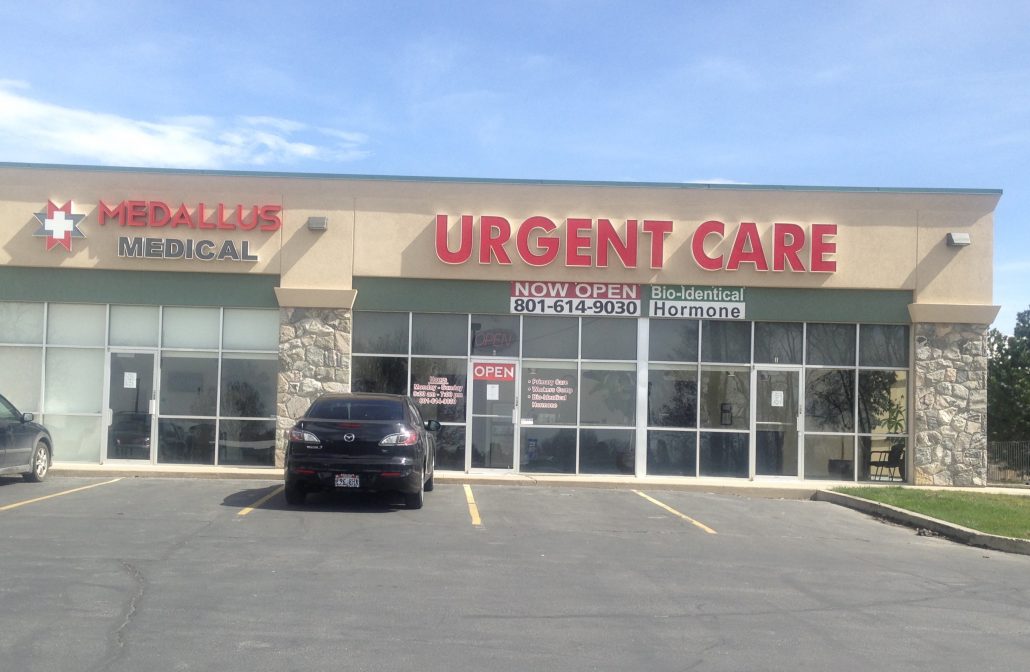 1868 n 1200 w
Layton, UT
(801) 614-9030
Click to Call – (801) 614-2772
9:00am – 7:00pm, 7 Days a Week
No Appointment Needed
Accessible, Reliable and Convenient Walk-in Urgent Care Center
Most Health Insurances Accepted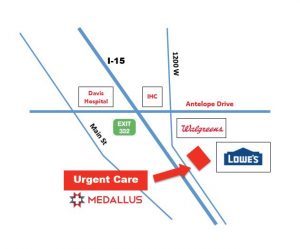 If you're in need of urgent care, wellness exams or sports physicals, Medallus/After Hours Urgent Care in Layton, UT is open 7 days a week, all on a walk-in basis. Our board-certified physicians and medical providers have extensive experience serving in urgent care medical centers and hospitals, guaranteeing you the prompt care you need. As a community resource for the residents of Layton, we provide family care that include sports physicals, scout physicals and more.
We offer walk-in medical treatment for sudden injuries and illnesses, effectively saving you a trip to the emergency room, where you can spend significantly more out-of-pocket or wait hours before seeing a physician. At our center we excel at getting patients in-and-out the door in a timely manner, while maintaining the family friendly atmosphere of your primary care office. If you're in need of walk-in urgent care, visit us today!

WELCOME TO THE LAYTON URGENT CARE CENTER
Acute Illnesses:
Cough, sore throat, fever
Sinus infection, ear infection
Asthma, bronchitis, pneumonia, allergy treatment
Kidney and bladder infection
Skin infection, cellulitis, abscess
Acute Injuries:
Sprain, laceration, broken bone
Auto accidents, work injuries, sports injuries
Other:
Abdominal pain, chest pain, back pain
Any non-life threatening medical issues
Occupational Medicine
Work injuries
Urine drug screening
Pre-employment physicals
Physicals
Scout & sports physicals
Missionary physicals
Procedures, Tests & Treatments
Rapid Strep Test, Mono Test, Influenza Test
X-ray, EKG, breathing treatment (nebulizer therapy)
IM and IV medications, IV fluid therapy
Laceration repaid (suturing), draining abscess, skin procedures
Orthoglass splinting, casting broken bones
For more information, feel free to call us anytime during our hours of operation at (801) 980-0845 or walk into our center any day of the week. We look forward to providing you with the medical care you need!