Walk-In Clinic in Layton, UT – No Appointment Necessary
Medallus/After Hours Urgent Care – Layton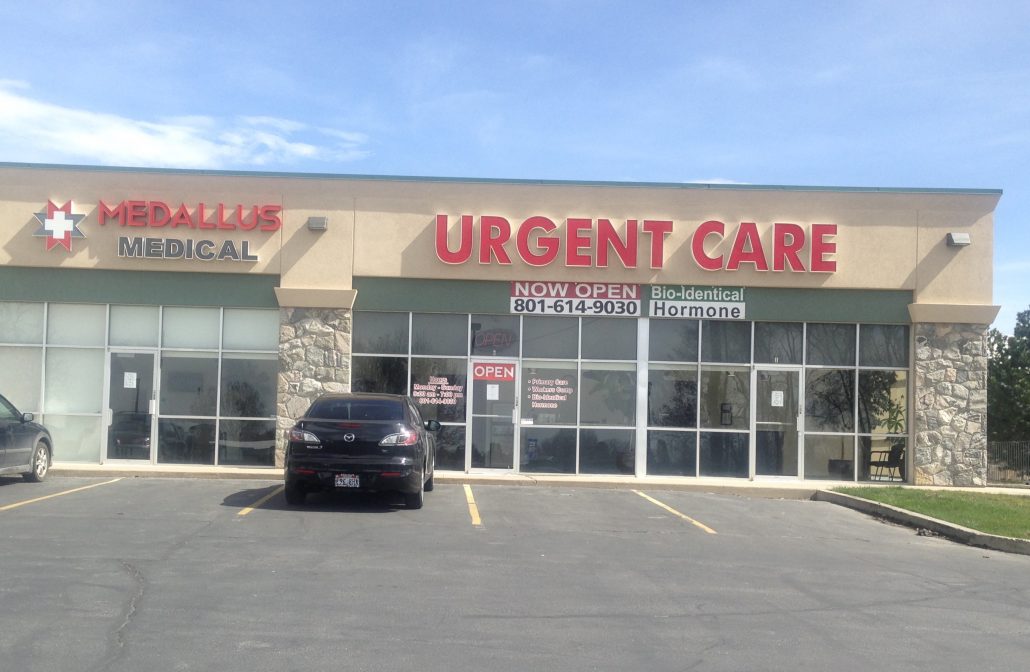 1868 n 1200 w
Layton, UT
Click to Call – (801) 614-2772
9:00am – 7:00pm, 7 Days a Week
No Appointment Needed
Accessible, Reliable and Convenient Walk-in Medical Clinic
Most Health Insurances Accepted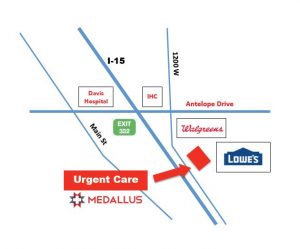 As an alternative to both the ER and your primary care physician's office, Medallus Medical in Layton, UT provides walk-in medical services, including primary care and urgent care to patients of all ages. For urgent care, our center serves as an option for patients who are unable to see their regular physician and want to receive a comprehensive evaluation and treatment of non-life threatening illnesses and injuries at a low cost.
What we treat:
Some of our walk-in urgent care services include treatment for:
Cough, sore throat, fever
Sinus infection, ear infection
Asthma, bronchitis, pneumonia, allergy treatment
Kidney and bladder infection
Skin infection, cellulitis, abscess
Sprain, laceration, broken bone
Auto accidents, work injuries, sports injuries
Abdominal pain, chest pain, back pain
Any non-life threatening medical issues
Our physicians will thoroughly examine your symptoms and can provide you with prompt results at our on-site labs and digital x-rays.
Other walk-in services
We also administer a number of physicals on a walk-in basis:
At Medallus Medical in Layton, UT, we care about providing you and your family with quality medical care that you can rely on and afford.  We accept a wide variety of insurance policies as well as offer a membership program to receive discounted medical care.
For more information about the services we provide, please call to speak with one of our medical professionals at (801) 614-9030. We look forward to being your go-to walk-in medical clinic!