South Jordan Urgent Care Center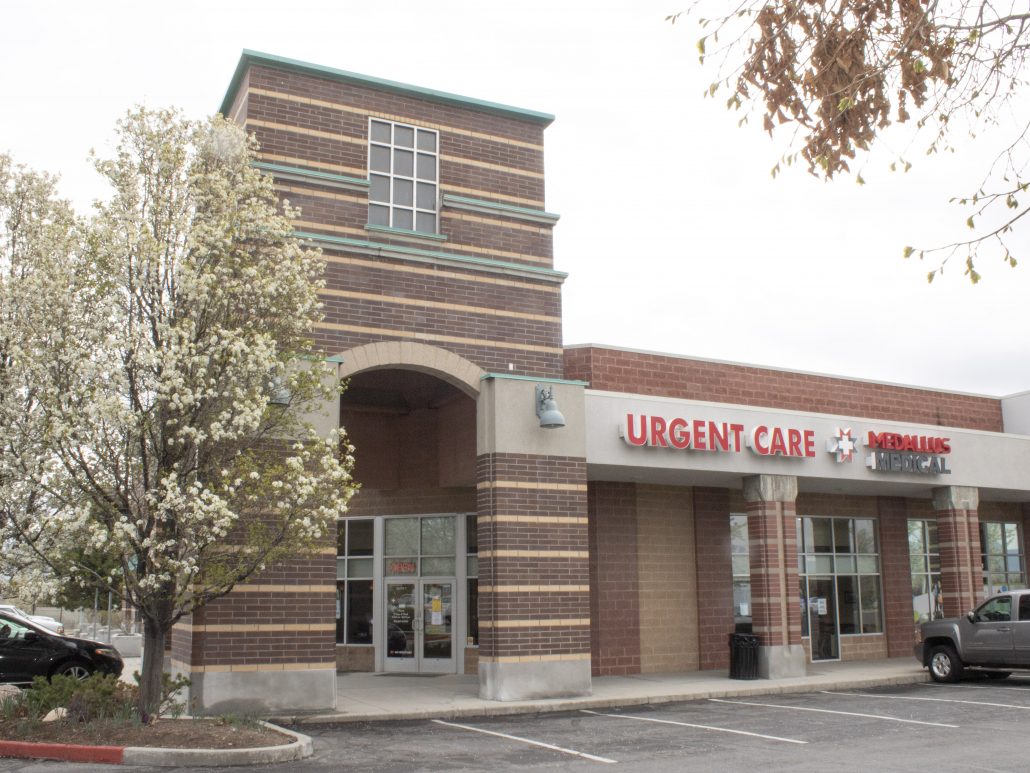 Our Urgent Care facility in South Jordan, UT is here for you when you need us. Look below for our map to help you find this location. We also have a gallery of photos for our clinic below. We love to show off our clean, open rooms and state of the art equipment. Feel free to call us with any questions.
Would you like to meet our primary care doctors at South Jordan clinic?
Welcome to the South Jordan Urgent Care Center
Acute Illnesses:
Cough, sore throat, fever
Sinus infection, ear infection
Asthma, bronchitis, pneumonia, allergy treatment
Kidney and bladder infection
Skin infection, cellulitis, abscess
Acute Injuries:
Sprain, laceration, broken bone
Auto accidents, work injuries, sports injuries
Other:
Abdominal pain, chest pain, back pain
Any non-life threatening medical issues
Occupational Medicine
Work injuries
Urine drug screening
Pre-employment physicals
Physicals
Scout & sports physicals
Missionary physicals
Procedures, Tests & Treatments
Rapid Strep Test, Mono Test, Influenza Test
X-ray, EKG, breathing treatment (nebulizer therapy)
IM and IV medications, IV fluid therapy
Laceration repaid (suturing), draining abscess, skin procedures
Orthoglass splinting, casting broken bones
Services Not Provided
Chronic pain management
Long-term treatment with controlled medications
Substance additction and withdrawal
Advanced psychiatric problems