The
Uninsured
To Lower Doctor Visit Costs
Patients with High Deductible Insurance Plans
To reduce
out-of-pocket costs
Employees
To receive health
benefits near
home and work
* This is not a health insurance plan
Special Benefits for Members Only
Unlimited primary care and urgent care visits
$10/visit, all in-clinic procedures included
Remote, virtual monitoring of chronic disease
8 convenient clinics along the Wasatch Front
Membership Fees
| | |
| --- | --- |
| One person | $50/month |
| Two people | $75/month |
| Three people | $100/month |
| Family (up to 6) | $120/month |
$20 Enrollment Fee
12-Month Contract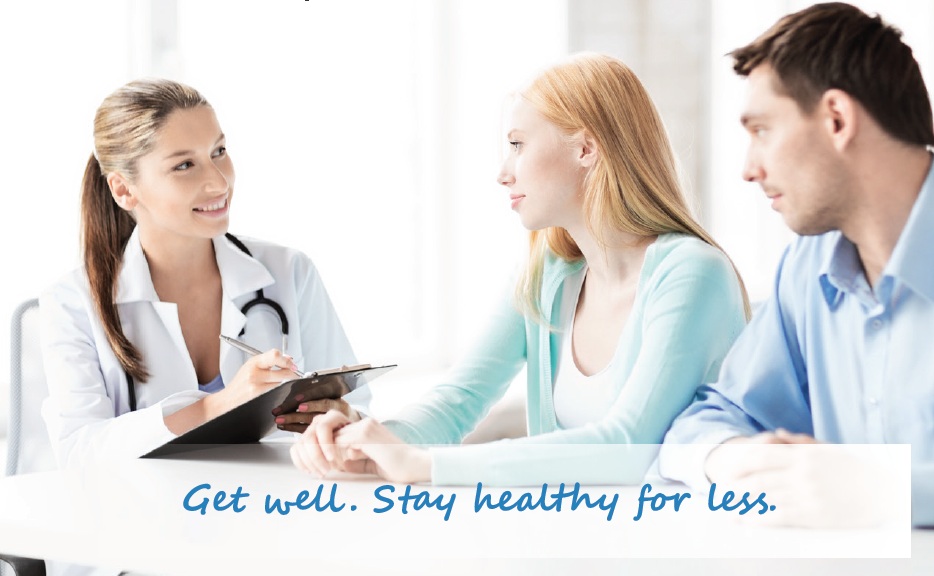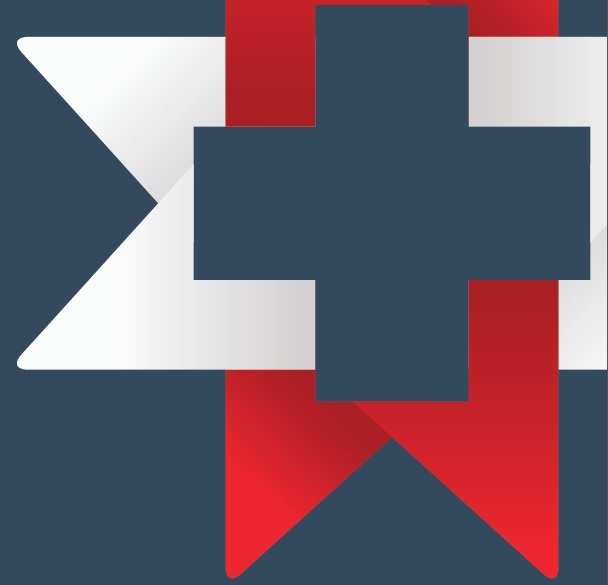 Get Well
Urgent care services
Walk in, any 8 clinics, 363 days a year
Cough, sore throat, fever, pneumonia
Cuts, sprains, broken bones, injuries
On-site X-ray and Laboratory
Stay Healthy
Primary care services
Appointment available at all locations
Chronic medical problem management
Remote disease monitoring program
Medical home & health maintenance plan
For Less
Become a Member and save costs
24 hours TeleMedecine with free calss
$ 10/visit, all in-clinic procedures included
$50/person/month, $125 family cap (up to 6)
Unlimited visits for urgent and primary care
This table demonstrates that using high-deductible health insurance to visit a doctor will cost significantly when compared to $10 per each visit as a Member. Such health plan should be reserved for major medical needs and use Medallus Medical Membership to get well and stay healthy.
How to reduce
out-of-pocket cost

1

2

3

insurance


$2,000 Deductible Health Plan

cash


At a Cash Clinic

membership


At Medallus Medical
Monthly Fee
$700/family
None
$50/person
Visit 1 – Strep throat visit (new pt)
$172*
$70
$10
Visit 2 – Pneumonia visit (new pt)
$166*
$105
$10
Visit 3 – Laceration Repair visit (new pt)
$158*
$110
$10
Visit 4 – Viral sore throat visit (new pt)
$82*
$70
$10
Total Out-of-pocket cost for 4 Visits
$578
$355
$90
* Utah Medicare Fee Schedule
This table demonstrates that changing to a higher deductible health insurance can result in a saving that can be applied toward Medallus Medical Membership fees and still results in significant savings while allowing the best coverage for both basic medical care and major medical needs.
How to reduce
Health Insurance Premiums

1

2

Health Insurance Plan Alone
Higher Deductible Insurance Plan with Medical Membership
$2,000 Deductible Health Plan
$5,000/10,000 Deductible Insurance Plan
Medallus Medical Membership
Monthly Premium
$700/family
$400/family
$50/person
$125/family (up to 6)
Free for 1 Visit
$120*
Do not use for visit
$10
Annual Premium
$8,400
$4,800
$300/person
$1,200/family
Free for 4 visits/year
$578
use membership
$40
Total Annual Cost
$8,978
$6,040
Annual Savings
$2,938 (33% saving)
* Average reimbursement per visit
What is Medallus Medical Membership?
This is not a health insurance plan. It is a program that allows its members to receive discounted medical care at any of 9 Medallus Medical clinics (www.medallus.com) for a global fee of $10 per visit. The program has been in operation for 5 years. It was designed by Dr. Rachot Vacharothone to help solve the problem of sick patients hesitating to seek help early due to not having insurance or having high copays and high deductibles.
Why become a Member?
Americans are facing deteriorating health and higher medical bills at the result of the recent changes in our country. Joining Medallus Medical Membership is one way to greatly alleviate such problem. As a Member and for only $10/visit, you likely would not hesitate to seek proper care right away in order to get well when you are sick. Likewise, your chronic health problems can be maintained right away due to such less out-of-pocket costs. When you stay healthy as our Member, your health insurance will be more appropriately used or reserved for unforeseen major medical needs.
What are the Membership fees?
$50/month for one person
$75/month for family of 2
$100/month for family of 3
$120/ month for family of 4 to 6
$25 more per person after 6 members
$20 registration fee
Annual contract
$10/visit with most in-clinic procedures included
What are Membership benefits?
Urgent Care and Primary Care medicine
24-hour TeleMedicine at no charge
Unlimited visits as long as necessary
Most in-clinic procedures included
Discounted blood tests
9 convenient clinics along the Wasatch Front (Medallus Medical clinics only)
Who would benefit the most?
People with no insurance

– Because 90% of medical needs are urgent care and primary care that our clinics can take care of. Many cannot afford a health insurance, so we price our Membership program to make at least basic medical care affordable.

Insured with high deductible health insurance plans

– Why use your insurance to visit a doctor and pay over $100 for each visit when you can have unlimited visits for $10 as a Member, including laceration repair or treatment of life-threatening pneumonia?

Insured with health plans that we are not provider for

– If you have a health insurance plan that would not pay for your visits to our clinics, you can now come to our clinics under this membership program, especially if your plan has high deductible. Visit medallus.com to determine if your health plan is on our list or not.
How does the program reduce out-of-pocket costs?
As a Member, we would not bill your health insurance and your visit remains only $10. Otherwise billing your health insurance, as a non-Member, may result in a balance of the entire visit, depending or the situation of the deductible of your health plan. See this Table 1 above.
How can the program help reduce insurance premiums?
Most people think they need $1,000 or $2,000 deductible insurance plan to still get "good coverage". The reality is that you likely would not reach that deductible in a year, which means you are "throwing away" your premium money at higher price. It may be better for some people to switch to a higher deductible plan and pay less. Use the health plan for unexpected major medical needs only. Apply a portion of the premium savings to become a Member and visit our clinics frequently for $10 to stay health – further reducing chances of major medical needs. See this Table B above.
How do I sign up as a Member?
Visit the nearest clinic, get a tour, and sign up in person
Sign Up online
Call Arliss at 1-801-810-7058 to sign up or for further questions
Read comments from our Members
We have been members for years & have loved After Hours Medical! They helped us so much at a time that we did not have any medical coverage. Extremely easy to get into & several clinic locations. Physicians & nurses are well trained, knowledgeable & very caring & personable. We have established long lasting physician relationships with Sean Collins & Matt Cobb. Have received many years of excellent medical care. I am personally very grateful to Matt Cobb for getting to the bottom of a long term illness.
I tried to get insurance for my family, but the rates were sky-high. Plus, several of our children have pre-existing conditions and were denied coverage. Then we discovered After Hours membership. With nine kids, I often have someone who has a cough or ear infection. I used to wait and see if problems would clear up on their own, but now I get everything taken care of right away. I've saved a lot of money with After Hours, and my family is a lot healthier.
Offering [Medallus Medical] Membership program to our employees has kept our workers healthy and on the job. Absenteeism is definitely reduced. Since the medical clinics are open on weekends and in the evenings, our employees don't have to take time off to see a doctor.
I don't have insurance. Without [Medallus Medical] Membership program, I would be just trying to ignore or endure my illnesses and injuries. Through the membership plan, I get everything I need to feel better, handled quickly and professionally.
Most employees here have high deductible health plans to save money on their premium, but almost no one reaches the deductible. So the membership plan is perfect just in case something unexpected and expensive happens.
Our company offers our employees a high deductible health plan for hospitalizations and emergencies, plus [Medallus Medical] Membership program for everything else. This combination helps us attract and retain workers, keep them healthy, and give them peace of mind – not to mention, saving a lot of money each time they need to go to the doctor.
After dropping a 110 pound piece of granite on my foot, I remembered my membership with [Medallus Medical]. Within minutes of arriving, they had x-rayed, diagnosed, and referred me to a podiatrist. [Medallus Medical] was the ray of sunshine I needed in a traumatic experience. They were professional, efficient, and caring, and the value could not be beat. Thank you, [Medallus] Medical! My family and I appreciate your innovative membership model that fits the needs of families like ours in these tough economic times.
The [Medallus Medical] Membership program has been a godsend for many of our employees. Recently a woman here visited and received very professional care, including x-rays and oxygen treatment. When she returned to work she was absolutely bubbling about how nicely she was treated and how beautiful the [Medallus Medical] clinic is.
I have been deliriously happy with the membership plan! Recently I have had a long-term illness. Dr. Lewis has supported me throughout the process with professional care and reminders about when I should stop back in. I couldn't be more pleased.